Regular price
LOVE RISOGRAPH PRINT
---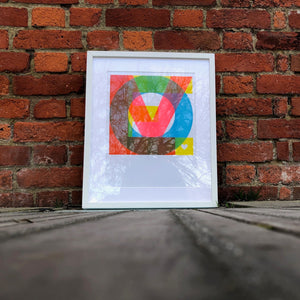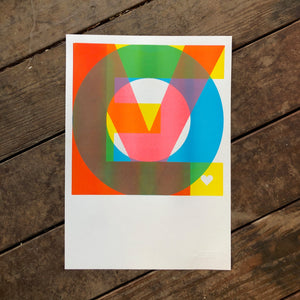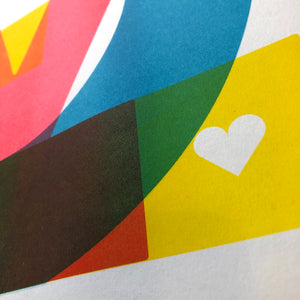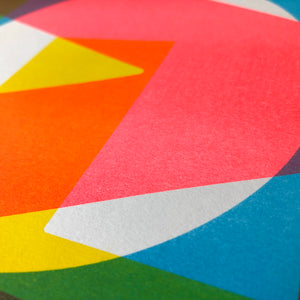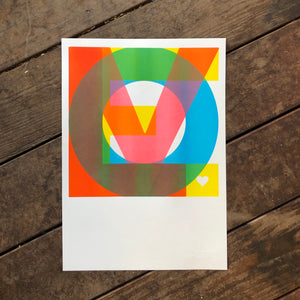 Regular price
LOVE RISOGRAPH PRINT
---
This four colour LOVE Risograph print is on A3 140gsm uncoated cartridge stock made from recycled coffee cups 🌿
Printed in a 4 colour overprint that creates additional colours, set in a custom geometric sans serif typeface with love heart knockout detail and blind embossed bottom right like all our prints. Love is bold, love is vibrant, love is beautiful, love is colourful. Love is love.
This was exhibited at The Grateful Arts Club 'LOVE IS...' exhibition in March 2022.
The original framed version sold on the day donating 100% to motiv8 and the prints continue to donate a further 20%
motiv8 are a youth charity supporting vulnerable young people by providing them with a safe space and mental health support in Portsmouth, Gosport and Fareham.
Please note: The nature of Risograph printing means all prints may vary slightly in quality and colour. Also occasional track marks are unavoidable. Risograph printing uses soy and rice bran based ink.
Frame not included.