Regular price
Tricorn A3 Risograph Print – Brutal 002
---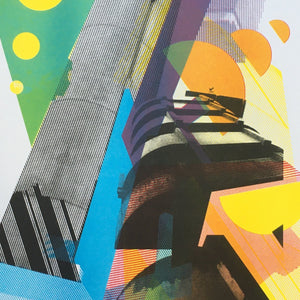 Regular price
Tricorn A3 Risograph Print – Brutal 002
---
This four colour Tricorn Risograph print is on A3 140gsm cartridge paper.
Blind embossed in the bottom right corner.
Other Tricorn prints and pins available on the Tricorn Collection page of our website.
Please note: The nature of Risograph printing means all prints may vary slightly in quality and colour. Also occasional track marks are unavoidable.